More and more countries are tightening regulations for foreign investors that intend to acquire stakes in companies. Lawyers from different countries describe the legal situation and shed light on the consequences for corporate investments. As further countries are going to follow, Digitorney Plus will update this article frequently.
In France, the government recently extended the authorization requirements for certain investments by foreign natural and legal persons due to Regulation No. 2020-1729 of December 28th 2020. This concerns direct or indirect crossing of the 10% threshold of the voting rights of a listed company operating in a 'sensitive' economic area pursuant to Article R. 151-3 of the French Monetary and Financial Code (code monétaire et financier) and comprises inter alia defense, information technology, health or food safety.
In the USA, acquisitions of companies may require the approval of the Committee on Foreign Investment in the U.S. (CFIUS). For many years, CFIUS has had jurisdiction to review the potential national security implications of any transaction that could result in foreign control over a U.S. business. The scope of application of CFIUS was substantially expanded through the passage of the Foreign Investment Risk Review Modernization Act (FIRRMA) in 2018 and its implementation by the U.S. Department of the Treasury in the first half of 2020. "Under FIRRMA, CFIUS now has jurisdiction over certain transactions in which a non-controlling position in a U.S. business in specific industries is to be acquired", says Jim Black (Partner at Acceleron Law Group in Washington). The companies affected by this expanded jurisdiction are so-called "TID" businesses, whose operations involve critical technologies, critical infrastructure or sensitive personal data of U.S. citizens.  Additionally, since the adoption of FIRRMA, certain real estate investments are expressly subject to CFIUS review. "There is no minimum revenue threshold or similar transaction-size test for CFIUS jurisdiction.  Instead, CFIUS jurisdiction is based on the nature of the target company and the nature and potential effects of the proposed transaction", adds Jim Black.
In Germany, a sector-specific investment review applies to acquisitions of certain defense and IT security companies. With regard to other industries, the so-called "cross-sector investment review procedure" is applicable if an investor based outside the European Union/EFTA acquires directly or indirectly a stake in a German company of at least 10% (e.g. critical infrastructure, cloud computing services, healthcare/pharmaceuticals, sector-specific software for energy, water or IT/telecommunication suppliers, media companies with broad scope) and of at least 25% in all other cases. The investor applies for a certificate of non-objection from the Federal Ministry of Commerce which either provides the certificate within two months (in case of no reaction, the transaction is deemed approved) or starts a review procedure which takes further four months upon submission of all requested documents. The Ministry can restrict or prohibit the acquisition if this presumably affects the public security in Germany or the European Union. The German Federal Government currently plans to decrease the threshold to 10% in general. In addition, the more intensive sector- specific investment review shall apply to further industries in future (e.g. artificial intelligence, robotics, autonomous driving and flying, semi-conductors, opto electronics, cyber security, aviation, nuclear technology and additive manufacturing incl. 3D printing). The government's draft is currently under review and could come into force in the first year-half 2021.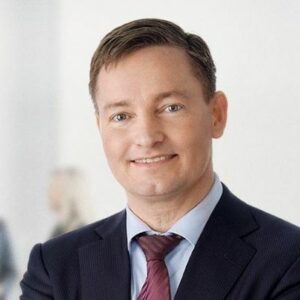 Denmark is currently in the process of implementing combined mandatory and voluntary FDI screening/approval requirements for certain "sensitive" infrastructure etc. investments/assets. A draft proposal was presented late last year and is now going through a consultation phase before presenting the final proposal. "A number of comments have already been raised regarding e.g. scope, thresholds, timeframes and other issues, so it remains to be seen to what extent the legislators will take these comments into account in the updated final proposal", says Jacob Christensen (Managing Partner at Christensen Partners in Copenhagen. "Also, a number of the more detailed regulations are envisaged to be provided in executive orders, and this also leaves room for some uncertainty about how the proposed measures will end up working in practice."
In the Czech Republic, following Regulation (EU) 2019/452 establishing a framework for the screening of foreign direct investments into the Union, a Czech Act on screening of foreign investments has been adopted with the effects from 1 April 2021.
Under this Act, certain foreign investments leading to effective control on performing of economic activity in the Czech Republic by, for instance, an acquisition of at least 10% of voting rights on a target entity, and made by foreign (non-EU) investors (i.e. non-EU citizens and legal persons or persons that made or intend to make a foreign investment in the Czech Republic and are directly or indirectly controlled by any of the foregoing (non-EU) persons), and which are likely to affect security of the Czech Republic or its public affairs or focus on sensitive economic areas, such as mass media, critical infrastructure or research and development of military material, would need to be reported and/or authorized by relevant Czech public authorities. "These are allowed to review transactions completed in past 5 years", says Václav Šára (Attorney-at-Law at PRK Partners in Prague. "However, subject to certain exemptions, the Act should generally not apply to the transactions completed before the Act became effective", comments Jana Otčenášková (Attorney-at-Law at PRK Partners in Prague). Certain breaches by a foreign investor of that Act may lead to sanctions of up to 2% of the foreign investor's worldwide net turnover for last accounting period or, if not possible to determine the turnover, up to CZK 100,000,000 (approx. EUR 3,8 million).
I
n Romania, a Government emergency ordinance with respect to foreign investments is currently pending approval. The ordinance aims to implement the provisions of the Regulation (EU) 2019/452 of the European Parliament and of the Council of 19 March 2019 establishing a framework for the screening of foreign direct investments into the Union. The ordinance provides the establishment of a national commission for the examination of FDIs formed by representatives of the government, presidential administration, ministries, secret services and the competition authority. Also, according to the draft ordinance, subject to authorization are FDIs whose value exceeds EUR 2 million having as object sensible domains, such as security of citizens, frontiers, energy, transport and critical infrastructure are. Further, FDIs under EUR 2 million could be subject to authorization, if, through their nature, they are deemed to affect the national security and public order.
"Romania was among the EU member states which already had in place a mechanism of examination of investments, whose objective was to maintain national security and public order, as certain transactions were subject to the approval of the Supreme Defence Council", comments Ana Chira (Attorney-at-Law at Bulboacă şi Asociaţii in Bucharest). Also, in recent years, FDIs in Romania have known an upward trend – according to a report of the National Bank of Romania, FDIs in Romania exceeded EUR 5 billion for two consecutive years. Most attractive sectors are trade, industry, financial intermediations and insurance and IT&C.
In Portugal, there are no restrictions or regulations concerning foreign investments in companies. However, Oortugal holds a Gold Visa Programme («Golden Visa»), which grants a special residence permit to foreigners, that can be obtained through investment in the national territory. On December, 22nd, 2020, legal authorities approved legislation that restricts and limits investment conditions pertaining to the Golden Visa Program. According to the press release, the Golden Visa program will be limited in the areas of Lisbon, Oporto, and along the coastal line. "Therefore, in principle, the program will only be available in the interior regions, Azores and Madeira. This limitation aims to foment foreign investment in areas with low population density and interior regions", comment Gonçalo Malheiro and Laura Antunes (Abreu Advogados in Lisbon). Thus, the urban centers and, in general, the coastal line and the Algarve will be excluded as areas of possible execution of the Golden Visa investment. According to the press release, these changes will enter into force on 01.07.2021, but the Government predicts a transitional period in 2021 and 2022, during which the rules will be applicable in a gradual way. This means that the minimum investment amounts will gradually increase and the possibility of executing investments in metropolitan areas will gradually cease to exist.